About
Who are the Sexy Floors  Founders?
– Kelvin Shaw,  Founder Designer Epoxy Pioneer. 30 years in business
–Kelvin Shaw is a man with artistic flair. He pioneered award winning decorative epoxy concrete coating designs well before epoxy became 'sexy'.
When it comes to designing and colour matching resin products, he goes the extra mile to achieve the best result for Architects, Designers, Shopfitters, Builders and Homeowners.
With over 25 years experience, Kelvin has worked with all forms of flooring, but he now prefers to concentrate on seamless, designer concrete coatings. His unique floor art leads the way, with world first designs and metallic colours using exclusively manufactured and licensed epoxy formula's that no one else can duplicate.
Working  closely with your builder,  shopfitter or project manager  helps  achieve the best results and saves money too. Save money with our Builders check list (pdf)
World first environmentally friendly flooring wins HIA GreenSmart Product Award
Queensland-based Sexyfloors Australia is the winner of the HIA GreenSmart Product of the Year Award.
The HIA-Boral GreenSmart Awards recognise the best in environmentally responsible housing.
Epoxy flooring is an innovative product and first of its kind to hit the world stage. The epoxy resin is space age technology that can be used both inside and outside. Together with its creative and unique designs, it can be applied to residential, commercial and industrial applications.
"It's a showcase for products that have reduced embodied impacts. It looks great and is impressively comparable in price," the judges said.
"It was also recently awarded the GECA tick approval for environmentally floors, an accolade to the company for its product," the judges said.
Congratulating Sexyfloors Australia, HIA Managing Director Shane Goodwin said the HIA-Boral GreenSmart Awards represent the latest and best in environmentally responsible housing.
"The awards recognise the growing contribution HIA builders are voluntarily making in making new homes greener and more liveable," Mr Goodwin said.
"The HIA GreenSmart program continues to play a significant role in keeping industry members and consumers aware of environmentally responsible housing," Mr Goodwin said.
The awards ceremony was held on October 15 at the MAIA Docklands, Melbourne. Crace is a HIA GreenSmart leader and partner of this award.
Sexy Floors® are proud to have won the
"HIA Greensmart Award for Product of the Year 2010"
  Elite Publishing Flooring Magazines
"Most innovative product for 2007" for Australia and NZ. 
"Startup Smart Business Awards Top 50 for 2012″
Sexyfloors came  35 out of 50 finalists over 400 top companies entered.
Also featured in magazines and TV programs  around Australia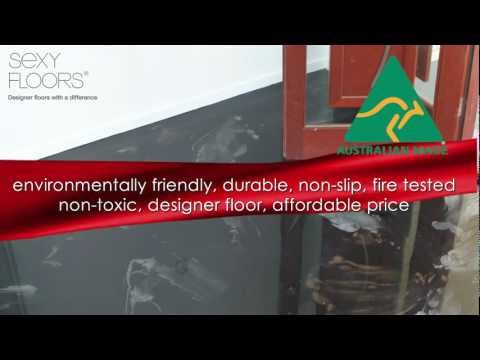 Contact us on 07 30108570  or email headoffice@sxyfloors.com.au